NHL Playoff Preview: Round 2
by Mike Sawaryn (NHL)
Posted on May 5, 2006, 3:52 PM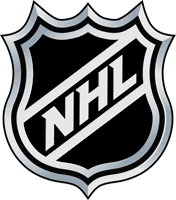 NHL Group Playoff Preview: Round 2



Sawaryn: Guess whoís back? Yes, itís your good friends over in the Oratory hockey world! Back for another round of amazing playoff action. Wow, what a first round we had. We had upsets, we had high scoring games, defensive gems, huge hits (Hi Umberger!) and anything else you can think of. While itís hard to predict the playoffs with the action being as wide open as it was, it was easy to predict it would be really exciting to see this all unfold. And guess what? We were right! It was predictably unpredictable. And how about those Oilers? Yeah baby. With me once again are my fellow predictors, Bob Davis and Matt Ederer!

Davis: Unbelievably, about the only prediction we all got right in round 1 was the prediction that this was going to be an awesome playoff season, Mike. When you consider that this is the first time, certainly in my lifetime if not in history, that the top 4 seeds in one conference were ousted in the first round, then my 3-5 round 1 record doesnít look too bad. Of course, when I come into round 2 with the worst record among our panel, I have to try to excuse it somehow. So, when you make your bets on this round, you are probably going to skip right past this and take a look at someone who had a little more success, a person who just so happens to be Matt Ederer.

Ederer: Yes. Yes yes yes. If the first round is any indication, the second round is gonna be absolutely off the wall. I'm so pumped for these series, literally every single one is going to be a barnburner. The best part about the match-ups this round is that they're ridiculously hard to call. The absolute parity in the NHL continues.

Sawaryn: And if youíre curious (like I was a minute ago) who did how well in the first round since Bob mentioned it, and youíre too lazy (like I usually am) to go back and tally it up yourself, hereís how it broke down. Bob came in 3rd, going 3-5 with his predictions. Ederer came a close second going 5-3, and your first round grand champion was....drum roll...Mike Sawaryn at 6-2! Not that the drum roll was needed, since thereís only 3 of us, but hey. I wanted one. Ok, letís check out who we got for round 2! (Once again props to tsn.ca for the matchup pictures)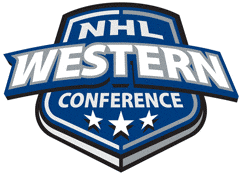 WESTERN CONFERENCE:


#5 San Jose vs. #8 Edmonton



Sawaryn: Have I mentioned how happy I am to be wrong about Detroit beating Edmonton? The atmosphere here in E-town is insane right now. People were literally partying in the streets after Game 6. You would swear we just won the cup itself. I can just imagine if we do. Anyways, if you would have told me at any point during the season that Edmonton would beat Detroit in the playoffs mainly on our goaltending, I would call you a damn liar. But Rollie the goalie has really settled in and was phenomenal in the first round. San Jose meanwhile looked great against Nashville, as they should. I donít think the Preds has much of a chance in that round. On one hand Iím disappointed not to see a huge Battle of Alberta in the playoffs, but on the other hand this has potential to be an outstanding series as well. Both teams have a lot of speed and this could be a very entertaining set of games. I do think one advantage to playing the Sharks is they have a very similar overall style to Detroit, and Edmonton doesnít need to change much. Although one thing Iím wondering about is the fact that the San Jose/Edmonton games during the regular season were quite dull. Very sloppy, slow hockey games. Heck the only game all year Edmonton didnít sell out at home was against the Sharks. But itís playoffs, and I donít expect to see much dull hockey here at all. Like I said, I think San Jose is much like Detroit: high scoring, maybe not the greatest goaltending in the world, and hey, Edmonton fared very well in the season series against them! (3-1). San Jose is much much younger though, and that goes in their favor. I definitely think Edmonton can win this, but Iíll say Sharks in 6 to because Iím extremely superstitious when it comes to playoffs. Yes, I do have a playoff beard btw.

Davis: In a few years, when people look back on these playoffs, the major question that is going to be asked is ďWhat happened to Detroit?Ē First of all, the Red Wings looked a lot more like my nickname for the team, the Flat Tires, than the well-oiled machine that took them to the top of the standings. Secondly, the Oilers played well enough to beat a Red Wings team that was firing on all cylinders, which is why this one ended as quickly as it did. Lastly, Dwayne Roloson answered any questions about whether or not he could lead the team through the Wings.

Now, the Oilers have to skate against a team with a similar style of play, the San Jose Sharks. A lot of people have stated that the Sharks are a dangerous, deadly team, based on their performance in round 1. To be honest, I donít buy that. The Sharks may be a dangerous team, but the major reason they played so well in round 1 is because the Predators stunk up the building. The last 4 games of this series resembled the Harlem Globetrotters vs. Valley Christian Academy Crusaders bench squad. Play time is over, San Jose.

I can tell you, without even looking, that Mike has picked San Jose in 6. The man is just scared to change anything associated with the Oilersí win. I can also tell you that one of us is guaranteed to be correct in this series. While Mike might not want to jinx the Oilers, I donít want to be wrong.

PREDICTION: Oilers in 6.

Ederer: Can Pronger and Roloson do it again? The bracket-busting Oilers, riding a huge wave of momentum, now have the task of shutting down the top offensive duo in all of the NHL, Joe Thornton and Jonathan Cheechoo. Actually, thatís not all that Edmonton has to do. The Oilers need to find an answer for the Sharksí second line, led by Lady Byng finalist Patrick Marleau. The trap will do the Oilers well, but their team defense, while good, is not stellar. Dwayne Roloson is going to have to carry the load again.

If they handed out a Vezina trophy for the first round of the playoffs, Roloson would have won it. If they handed out a Norris, Pronger would have won that. In order for the Oilers to beat the Sharks, both Rolly the Goalie and the former league MVP need match their great play from round one. The Sharks have not seen a goalie like Roloson in these playoffs, and in no way is that a slight on Chris Mason, who did pretty much all that he could have in the position he was thrust into. On the other hand, the Oilers played Manny Legace a great goalie, who had a good series for the Wings, but ultimately was unsuccessful. Legaceís play in the Edmonton series reminded me of Curtis Josephís play against Anaheim in 2002, in that he played well, but the goalie opposing him was out of his mind.

Conventional wisdom states that if Edmonton can beat a #1 seed who have exuberant offensive skill, great defense and a great goalie, they can beat a #5 seed who have but 3 offensive superstars, really good defense and an unknown goalie. I canít argue with this logic, but I can find a few reasons as to why it maybe will not apply. The first is that there is bound to be some hangover between the Red Wings series and the start of the one against the Sharks. The second is that Toskala is a very good goalie, and that the Oilers are in for a shock if they think theyíll be able to beat him easily. The third is that there will be some letdown for the Oil, who were gearing to play their cross-provincial rivals, the Calgary Flames.

If you think about it, Edmontonís 8th seed is a fallacy, for the simple reason that the Oilers did not have Roloson for the entire season. Less than stellar goaltending was one of the reasons they finished so low in the west in the first place. The Oilers, with a number one goalie for a whole 82 game slate, would have finished much better than 8th in the west, and challenged Calgary for the division lead and a third seed. This is why they knocked out Detroit, and why theyíve got such a good chance against San Jose. While it would require Roloson and Pronger playing at the absolute top of their games again, I think that the Oilers, along with the seventh man that is the people of Edmonton, can move on to the final four.

Pick: Edmonton in 6.




#6 Anaheim vs. #7 Colorado



Sawaryn: Well, talk about one hell of a tough series to predict. If this was a first round match after this season, I wouldnít give Colorado a chance. But hey, I didnít give them much of a chance against Dallas either. Anaheim has been on a roll the second half of the year, and really played well against Calgary. Their goaltending matched Kiprusoff (who would have guessed they would have to bench Giguere to do that though) and they just simply outplayed Calgary up front. Who would have guess the defending Western Conference champs wouldnít bother trying in a Game 7? And by the way, who picked the Ducks to win that in 7? Yes, I rule. Anyways, back to the series at hand. Colorado beat Dallas mainly from outscoring them, not beating them defensively. But game 5 may be a great sign for the Avs as Theodore stepped up for the first time in a long time with an outstanding game. If he uses that to garner some confidence and get back into form, these Avs are going to be very dangerous. The only problem I see here is consistency. Anaheim has been consistently great the home stretch of the season, while Colorado went from challenging for the division to almost missing the playoffs. Granted the injuries they had hurt a lot, but still. Really, I have no clue whoís going to win this. Either team winning in any number of games wonít shock me one bit. Iíll say Anaheim in 7 but thatís pretty much a shoot in the dark guess.

Davis: Ok, Iíll admit that I under-estimated the strength of Anaheim. However, I also thought that the Flames would play better than they did. To be quite honest, there is absolutely no reason why we are going to watch Anaheim in this series as opposed to the Flames, other than the fact that the Flames didnít get the memo that they actually had to play hockey in game 7.

Despite the fact that Calgary stunk, the Ducks would not have advanced to round 2 if they had left Giguere in net. Jean-Sebastian displayed little of the form he had in the 2003 playoff run, which left Randy Carlyle no choice but to put Bryzgalov in net. While Calgary struggled to buy a vowel, the Ducks solved Mikka Kiprusoff for just long enough to win 2 straight and advance.

From what I saw in the Colorado/Dallas series, the Avalanche didnít win the series, the Stars lost it. 3 of Coloradoís 4 wins came in the first overtime period, including 2 games where Dallas led late in the 3rd period, only to give up a late goal to force the extra frame. Jose Theodore did not play as well as he did for Montreal in 2004, but he played better than Marty Turco did for Dallas.

Neither of these teams should be here, but since they are, they should provide a good series. Colorado will have a scouting report on Bryzgalov now, meaning that the Ducks will need Selanne and the Neidermayer brothers to step up and provide a lot of offence. Colorado has far too much firepower, with Sakic, Tanguay and rookie sensation Wolski lighting the lamp many times against Dallas. The same thing should happen here.

PREDICTION: Colorado in 6.

Ederer: The main theme to take from the first round upset of the Stars by the Avalanche is that Joe Sakic, Rob Blake, and Jose Theodore are not done yet. In what may very well be the swan song for both Blake and Sakic in the Mile High City (and what could have been for Theodore as well), they have played superbly, leading the Avalanche over the Stars in what could be considered the biggest upset of the first round. The Avalanche will be helped tremendously by the addition of Steve Konawalchuk, who returns to the team after being out since November. Konawalchuk provides even more leadership and hunger to win a championship to the Avalanche, who already are far from lacking in that department. Colorado just keeps getting more and more healthy, and will be loving it if Marek Svatos can find his way back onto the ice (Svatos suffered a fractured shoulder, missing the last 20 games of the season). One must wonder how much of Coloradoís series win was the product of the Avalancheís strong play, and how much was the result of Dallasí inability to win without a shootout occurring five minutes into overtime, as the Avalanche won three out of four from the Stars in the extra frame. For the first four games, many analysts felt that Marty Turco, even with a flu that caused him to lose 12 pounds, was the better goalie of the two. All of those doubters of Theodore scattered however when Jose unleashed him 50-save performance in the deciding game, a game that Colorado shockingly won in overtime via a Joe Sakic goal.

There exists a theory in the NHL that states that even if you win against the Calgary Flames, you lose in the long run, because they beat you up so badly that future playoff success is unlikely. The Ducks, who are bruised and battered, will test this theory and try to prove the detractors wrong. If Colorado were at all a physical team, maybe Anaheim would be in more trouble, but outside of a handful of players, the Avalanche rely more on skill to beat their opponents rather than brawn. Still, you canít play to your fullest potential if youíre not physically at peak condition, and after a seven game war with the Calgary Flames, youíd be hard-pressed to argue that the Ducks are 100%. Teemu Selanne and Scott Niedermayer are absolute beasts, and both seem to by playing healthy and as well as they ever have. Outside of those two players however, Anaheim has an load of rookies and younger guys who cannot possibly be adjusted to the grind of playoff hockey, including Niedermayerís defense partner, Francois Beauchemin.

This series will be decided in goal. If Jose Theodore, who is the Carlos Delgado of goaltenders (that is, a player with great talent and potential who is as inconsistent as anybody who has ever played the game) can bring his A-game to the rink, the Avalanche will win. If he brings the Q-game that the brought in Montreal all year, Disneyís team will make a joke out of Theo and the Avs. On the other side of the rink, Ilya Bryzgalov has to prove that he can do it when it matters most, against a team who has actual offensive talent. Itís not that Bryzgalov isnít a good goalie, but Iím fairly certain there are people writing this article right now that can shutout the Flames on a good night. If Bryzgalov is actually as good as his numbers suggest, the Mighty Ducks should win on the strength of his goaltending alone.

Iím gonna side with the proponents of the ďFlame TheoryĒ who say that beating Calgary takes too much out of a team to make a serious run. Not to mention the fact that really, Bryzgalov has yet to prove anything as a serious playoff netminder, and JS Giguere is both injured and disappointing. Iíll say that Theodore will recapture his glory and the Avs will ride that momentum to the series win.

The truth is that both have these teams have a whole lot of question marks, and literally anything can happen in this series. If any of the two teams sweep it, or if it goes to 7, I wonít be surprised either way.

Pick: Colorado in 6


EASTERN CONFERENCE:

#1 Ottawa vs. #4 Buffalo



Sawaryn: Now this one seems like itís a pretty one sided matchup. Ottawa owned the season series and are the best team in the East. Plus they made beating the defending champions look like a walk in the park. Buffalo was plagued by inconsistent play down the stretch and even in the first round. They blew the Flyers out of the water with ease a couple times, and looked horrible a couple other times. Although it does seem like a bit of a mismatch, I donít think itíll be a blowout series by any stretch of the imagination. One thing I hate about the Sens is the fact they just seem to get bored and fall asleep once they get ahead in games, rather than going in for the kill. Buffalo is a team that is quick and talented enough to take advantage of that if it happens. Both these teams are very similar in many ways, with rookie goaltenders and speedy, deep lines they can roll. But the difference is the star power of the Sens. Buffalo is very deep, but they donít have those killer superstars like Spezza, Heatly, Alfredsson and Havlat. I think Buffalo will keep every game real close and make it a good series, but the Sens should take it in 5

Davis: Going into the round 1 series between Buffalo and Philly, I shamefully admitted that I hadnít seen much of the Sabres. Fortunately for me, R.J. Umberger still hasnít seen much of them. Buffalo took advantage of the momentum that the bone-crushing hit on Umberger gave them, taking the first 2 before Peter Forsberg gave the Sabres fits in games 3 and 4. Briere, Afinogenov and Dumont buckled down and controlled the Flyers in games 5 and 6, resulting in the Sabres proving me wrong.

There is a reason why the Senators took top spot in the Eastern Conference this season. In fact, there are 3 reasons why Ottawa, as the #1 seed, took out the defending Stanley Cup champions. Those 3 reasons are the same reasons why Buffalo is in for a much tougher time in this series than they had in the first round. Those reasons? Spezza, Alfredsson, and Heatley. The top tandem combined for 24 points in the 5-game victory over Tampa Bay. Throw in a side order of Martin Havlat, add a little Redden, Chara and Meszaros for seasoning, and top with a dash of Ray Emery, and you have a recipe for Sabre-toothed disaster.

Buffalo showed a lot of weaknesses in games 3 and 4, when Forsberg, Gagne and Knuble brought their A-game to the forefront. If the Sabres had trouble with 3 good skaters playing well, imagine the trouble they will have with a team full of talented skaters, combined with a top defensive core.

PREDICTION: Ottawa in 5.

Ederer: This oneís gonna be great. Though both the Tampa/Ottawa and Buffalo/Philadelphia match-ups were a tad disappointing from the standpoint of how competitive some of the games were, the Sabres should provide a much harder test for the champions of the East. This series features two of the most entertaining teams in all of hockey, and it will deliver the fast, wide open type game that the new NHL promises.
The most obvious question to ask is which rookie goaltender do you trust the most? Ray Emeryís reputation precedes him both on and off the ice. This is the man who tied the all-time record for goalie wins in a month with 13. This is also the man who ate a cockroach on a road trip for $100. You can draw your own conclusion from that tidbit of information I guess -- at the very least, you can say that nothing rattles the Senators Ďtender. Emery recorded a goals against of 2.62 and a save percentage of .924 in the first round, and he was 4-1-1 against the Sabres this season, allowing an average of just over 3 goals a game. He will be up against Ryan Miller of the Sabres, who in the first round, allowed the Flyers to score only 2.02 goals a game, while posting a .918 save percentage. It needs to be noted that Miller held a Peter Foresberg-led team to 2 goals a game, which is a feat in and of itself (though admittedly, Foresberg was not 100% healthy and his teammates, on the whole, played uninspired hockey). Versus the Senators this year, Miller was 2-3, with a GAA of 2.76, and a save percentage of .918. Itís safe to say that both teams will be up against a higher profile now goalie than they saw in the first round. Ryan Miller has been the proven number one starter that John Grahame couldnít be in Tampa, and as for Robert Esche in Philly, it would be hard for anybody to argue that heís better than any goalie right now, after the season and playoff he had (save for some random waves of brilliance).

Buffalo romped to a couple blowout wins against Philly that can be chalked up to their overall team speed. It will be interesting to see how they play against a defense corps who can skate almost as well as they can. Buffalo has incredible scoring depth, and while they are led by Daniel Briere, they can get secondary scoring from almost anybody on the ice. The Senators also have great depth, but theyíve yet to truly show it, as their superstars have dominated the scoreboard, with 3 players amassing 10 points over the 5-gamer with the Lightning -- not that thatís entirely a bad thing. I donít think Buffalo has the team defense to shut down the Senatorsí attack, but I donít know that they need it. They can try to rely on the goaltending of Ryan Miller to keep Ottawa close, and use their scoring to win games. My guess is that if Buffalo is looks to out-shoot Ottawa and wins games 5-4, theyíve got a shot in beating the Senators. But it is imperative that they keep a very large amount pressure on Emery. The one thing that could blow this series wide open is the return of former Sabre Dominik Hasek, who has recently come out and said that his condition is getting worse as the days go by. This is not something the Senators like to hear, but really, they way that Emery has played, it doesnít necessarily spell the end of the Sens.

I expect this one to be the best series of the first round, and to quite possibly go the distance. In the end, if Ottawaís secondary lines can produce as much as their first two have, I think theyíre the more talented team offensively. And while Iíd give a slight edge in goaltending to Miller, I donít think the discrepancy between the teamsí goaltending is as much as their offense, where Iíd give the advantage to Ottawa. Add that to the fact that a game 7, if neccesary, would be played in the Corel Centre, and Iíll give the advantage to the Sens. In fact, Iíll say that they donít even make it to 7, beating the Sabres in game 6 at the HSBC. Either way. Itís gonna be a dandy.

Pick : Senators in 6.




#2 Carolina vs. #3 New Jersey



Sawaryn: Good lord, is Jersey EVER going to lose?? Unreal streak theyíre on right now. I expected them to beat the Rangers, but not that easily. Again, this one is a tough series to predict. If you would have told me before the playoffs Cam Ward would be starting for Carolina, Iíd have them dead in the water. But heís played great, and I think Gerber may be ok if they ever put him back in. Iíve been expecting Jersey to falter at any time, but they donít like they want that to happen. Without the two Scotts on D anymore, I figured this was going to be a shadow of the former Devils. It seems they havenít missed a step. I had Carolina pegged to go to the finals for a while now, but that first round raised some doubts. They looked awful at times against the Habs, but then again, maybe the best is yet to come from them. If Ward stays red hot and can compete with Brodeur (nobody will outplay that man anytime soon) I think Carolina has a much better all around team that the Devils. Problem is though, if they falter for a game or two again, I doní think thereís any way they can come back this round. Should be a good series with the scoring power of the Canes against the defensive power of the Devils. Again I wonít be shocked either way, but I think Devils in 7 sounds about right.

Davis: Carolina learned two very important things in the series against Montreal. The first was that Martin Gerber has a lot of weaknesses, all of which were exposed in the first 4 periods of the series. The second is that they have a spectacular back-up in Cam Ward. Despite that, the ĎCanes have to be feeling like a contestant with only 1 big amount left on Deal or No Deal. What happens if Camís big holes are revealed against New Jersey? Does Peter Laviolette look to the minors for a quality rookie, one that could step in and fill the holes in net, or go back and give Marty Gerber a chance to redeem himself?

What can be said about the way New Jersey dominated round 1, other than wow? Martin Brodeur was brilliant in net, and the New Jersey skaters pasted the Rangers in every aspect up and down the ice. After effectively eliminating Jaromir Jagr in game 1, the Devils rode Brodeur and the offensive prowess of Elias and Gionta to sweep the series.

This will be a good series, matching 2 of the leagueís top scorers in Gionta and Eric Staal. Both teams proved that they were more than just one-trick ponies in their first round victories, with Brindíamour, Williams and Stillman stepping up for Carolina, and Elias, Langenbrunner and Rafalski stepping up for the Devils. Brodeur and Ward are the most important men on the ice, and Cam Ward is going to have a lot riding on his shoulders in this round. If Carolina expects to advance, Ward needs to play better than he did against Montreal; which is a tall order for the young backup.

PREDICTION: New Jersey in 6.

Ederer: Coming into the playoffs, Martin Brodeur had more playoff experience than all of the other eastern conference goalies combined. Couple that with the fact that the Devils were the hottest team in the history of hockey coming in, the EGG line of Patrik Elias, Brian Gionta and Scott Gomez were playing excellently, and they have proven playoff performers on their team such as Jamie Langenbrunner, and you can see why a lot of people said that Jersey would be the most dangerous team in the playoffs.

However, I donít know that this is still the case. New Jersey, for all intents and purposes, played 3 out of 4 games against a Jagr-less Rangers squad, which is essentially the equivalent of beating Ray Charles in a game of I spy. The Devils came in with a blaze of glory, pounded the Rangers, eliminated their superstar, and dispatched them, while letting them score one goal a game. Since then, theyíve been sitting on their hands in New Jersey, waiting for some competition. On the other hand, the Hurricanes were busy playing desperate hockey against Montreal (and before you say anything, I know Koivu was out, but to assume Koivu is as talented offensively, or as valuable to his team as Jaromir Jagr is asinine, and Iím a Habs fan). They had to play 3 overtime games against the Habs, winning two and for the most part controlling the play in the other one, taking it into double overtime. Also, they managed to win 3 games in the Bell Centre, which is not an easy feat by any stretch. Cam Ward played like he wanted people to regret ever having faith in Martin Gerber, and he showed the world why he was the second best junior in North America last year (to Sidney Crosby).

My point is, Carolina is still hot. Jersey may have fizzled a bit since their domination of the Rangers. This plays totally into the favour of the Hurricanes, and it will be way harder for the Devils to carry their momentum into Raleigh. Carolina reminded a lot of people why they were a point away from the top seed in the East in the final four games against the Habs. BrindíAmour won a lot of key face-offs and logged a lot of minutes, Cam Ward was the Eastís goalie of the first round, and Bret Hedican, Mike Commodore, and the Carolina defense in general played like absolute beasts.

Though the seedings donít reflect it, the Carolina Hurricanes come in as massive underdogs. This is a role that theyíve been in all year long, and it is one they relish. Fot their part, the Devils come on a roll of epic proportions, their strong play so well-documented. Everyone knows that Elias is a monster, that Brodeur is the best goalie in the world today, that Gionta almost hit 50 goals. Itís redundant to say that theyíre talented, because anyone who saw them play against the Rangers saw that. I just feel that Carolina is getting a raw deal, because their win was less glamourous than that of the Devils. Theyíve got one more home game than the Devils do, theyíre coming in more battle tested, theyíve got forwards on every line who are willing to pay the price, and who are capable of shutting down the high scoring Devils. And whoís to say that Cam Ward isnít the next Kipper or Jiggy? Do NOT sleep on the Hurricanes.

Screw it, Iím going against the grain here. Carolina comes through after the Devils start cold, losing the first in Raleigh and wishing for the rest of the series that they hadnít.

Pick: Hurricanes in 7.

IN CLOSING:

Ederer: Picked a few upsets, but I'm liking all my selections. Secretly, I'm hoping for a Sharks/Sens final so I can win the pool I'm in. But I'm all for an Oilers run to the mug. Either way, this round should be just nutty, and I can't wait for it to start.

Davis: Round 1 saw 11 overtime games, including 4 games that went into double overtime. Round 2 will feature more of the same, especially in the Colorado-Anaheim series. All of this is great news for those of us who live, breathe, eat and sleep hockey... right, Mike?

Sawaryn: You know it. That first round took away 2 sick days of mine at work as I sat up all night watching hockey games. This round may be even more unpredictable than the first. Having the top four seeds in one conference and the bottom four in the other is just unreal. I could get all my predictions wrong here and I wouldnít be totally shocked. Although, if we mathematically continue what happened in the first round, it should be easy. Colorado and Edmonton move on in the West, Ottawa and Carolina in the East. Then Edmonton vs. Ottawa is a sure thing. But how do we predict that one? I guess weíll wait till we get there. Oh, the good old hockey game. Itís the best game you can name.

Thanks for reading once again, and come back for the next round! Weíll be here. And Go Oilers Go!

Mike Sawaryn (mikesawaryn@hotmail.com)
Bob Davis (bestlurker@gmail.com)
Matt Ederer (mattederer@hotmail.com)