NHL Playoff Preview: Stanley Cup Finals
by Mike Sawaryn (NHL)
Posted on June 6, 2006, 1:14 PM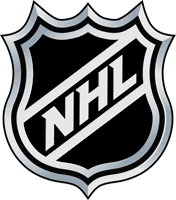 NHL Group Playoff Preview: Round 2



Sawaryn: Hello, and weíre back one last time! This time itís the one series that really matters, the Stanley Cup Finals! Iím sure people are expecting me to type all in caps or something since the Oilers are in, but truth is this column is going up late, which means Game 1 is over. And Dwayne Roloson is gone. Honestly, Iím very bummed out right now. But the good news is you wonít have to read too much of me being bummed out, as the body of this stuff was written over the weekend! So why are we late? Well, Iíve been waiting for Matt Edererís contribution, but he mentioned something about being drunk in a tent all last weekend and I havenít heard from him since. Anyways, Iím not alone, as with me as usual is Bob Davis!

Davis: After 1,230 regular season games and 76 playoff games, 28 teams have hit the golf course, left to wonder why they arenít still playing for the Holy Grail. Meanwhile, in less than 24 hours, the 2 remaining teams begin their final battle for one of sportsí most prestigious trophies, the Stanley Cup. While my own personal record of NHL predictions has not been stellar, I am proud of the fact that I called a North Carolina vs. Alberta Stanley Cup Final back at the end of March. However, I am not proud of the fact that my Montreal Canadiensí cheering comrade, Matt Ederer, is beating the living daylights out of me in these predictions. If I were you, Iíd put $500 on the team Matt chooses.

Sawaryn: And since Matt isnít with us, I say go to the forums and PM him before you bet your money. Or maybe heíll see this, realize he didnít send anything, and post something himself. Either way, we wish Mr. Ederer best of luck in his future endeavours. So how are the three of us doing in our predictions so far? Mr. Davis went 0-2 last round to drop to 4-10 in the playoffs (which is still about as good as the ďexpertsĒ on TSN!) Mr. Ederer went 2-0 to take a commanding 9-5 record into the finals, while Mr. Me went 0-2 to drop to 7-7. Since Iím sad about Rollie the goalie letís just go to the predictions, shall we?



Carolina vs. Edmonton



Sawaryn: You know, I still donít believe this is real. Never in my wildest, most fan boyish dreams this season did I think Iíd be previewing the Edmonton Oilers in the Stanley Cup final. Next year I thought would be the year, not this one. But hey, Iíll never complain about this! The mood in Edmonton has been amazing since round 1, and it keeps getting bigger and better each day. Anyways, to the final at hand. The so called ďexpertsĒ have been talking about how much of a role special teams will play in this series, and I think theyíre right. Carolina goes in with by far the best powerplay in the playoffs, Edmonton goes in with by far the best penalty kill. And the good news for the Oilers is theyíve already shut down two of the best power play teams in the league in these playoffs in Detroit and San Jose. Personally I see the Canes as a hybrid of the Sharks and Wings. High scoring with lots of power, young goaltender, but theyíve also got a couple strong veterans in the lineup as well to balance the young stars. Theyíre proven theyíre going to be very tough to beat. Iíve decided to break this down into matchups.

Goaltending: Talk about things I never thought Iíd say 3 months ago. One would be ďthe Edmonton Oilers are in the Stanley Cup finalĒ. The second would be ďIím giving the goaltending edge to EdmontonĒ. The only bad game Dwayne Roloson has played was the 6-3 loss to Anaheim, one it was later found out he was sick as a dog in. Otherwise heís been spectacular. Peter Laviolette has looked great with his goaltending changes in the playoffs, but so far the Oilers have been the goaltending killers. Manny Legace looked horrible in round 1, we chased Vesa Toskala in round 2, and even chased Ilya Bryzgalov in the west finals. Cam Ward has been very solid, no doubt. But personally Iím more sold on a Toskala or a Bryzgalov as a starter than I am with him. Rollie has carried the Oil so far and I have no reason to doubt him yet.

Defense: This one is pretty easily in the Oilers advantage. Itís true Edmonton has given up more shots than anyone else in the playoffs, but look where all those shots are coming from. Most of it is from the sideboards or in places where Roloson has no problem seeing the puck and stopping it easily. Honestly, Iíll take Chris Pronger and Jason Smith over just about any defensive pairing in the league. Spacek and Staios are a solid second pairing, and Greene and Bergeron arenít a bad third group. Carolina is decent, but I donít think theyíre at the same level as the Oilers group.

Forwards: Iíll give a slight edge to Carolina here. The Oilers forwards have stepped it up all playoffs long and have played their best hockey of the year, but Carolina has deep scoring threats all around. Staal, Williams, BrindíAmour, Weight, Recchi, Stillman, the list goes on and on even without Eric Cole. This will be the main challenge for Edmonton, to step up and match these guys offensively.

Again, it comes down to special teams. If the Oilers can slow down the Hurricanes and match their powerplay output, I think they can take this no problem. First game is going to be a key though. Winning that will be HUGE for Edmonton considering they may be a bit rusty at this point. But losing game 1 isnít the end of the world, but if we keep right in there with them Iíll feel great too. But if youíve been reading these column, you know Iím not predicting anything other than Canes in 6.

Davis: After 8 days off, the Oilers look to regain some of their momentum in the first game... I hate to say it, Mike, but it isnít going to be that easy. The Oilers are Canadaís team now. They have been feeling the pressure for the last 3 weeks, but this stretch is the first time during the whole playoff run that they have had a chance to let that fact sink in. They have been at home, surrounded by international media and scores of fans for the better part of that time, to the point where coach MacTavish flew the team to some small town in upstate New York to get away from it all... and what happened? 85% of the media hopped the flight and joined them.

Every move that the Oilers have made over the last 8 days has made headlines, from Ales Hemskyís neck all the way down to Ryan Smythís latest bowel movement. In fact, the last person that made these type of headlines was the newest member of the Cruise family. Now, guys like Smyth and Hemsky are somewhat used to this kind of scrutiny; and guys like Pronger revel in it. However, this team has more of the unknown guys, the guys who havenít been here before. Guys like Winchester, Bergeron and Petersen, who have never been part of a playoff run, much less a Stanley Cup run.

The Oilers are going to be facing an uphill battle, and they have to start by turning their game back on. They literally have to go from 0 to 60 in less than 4 seconds flat, or the first game could be over before they know it. For the first time in these playoffs, the Oilers are coming in to the series without any momentum, and they are coming in very well-rested. Neither of those are particularly good at this point.

On the other hand, those 2 points do not apply to the Hurricanes. After dispensing of the injury-riddled Sabres in game 7 on Thursday, the Hurricanes have had just 3 days to prepare for the Oilers. They have also had just 3 days to sit around, waiting for the next round to start; and they have only had 3 days of media scrutiny surrounding their every move.

The ĎCanes have a very inexperienced goalie leading the way, in the person of Cam Ward. The 22-year-old netminder has played phenomenally in these playoffs, since taking over from Martin Gerber in game 2 of the first round. However, if Ward does have a bad game, the Hurricanes have a definite advantage in this series, as they have a quality goaltender riding the pine. Thatís one aspect of this series that the Oilers could suffer with.

On offense, the Hurricanes possess far more talent than the Oilers have. With Eric Staal, Justin Williams, Rod Brindíamour, Ray Whitney, Cory Stillman and Mark Recchi, the ĎCanes have 2 solid lines that can score at any moment, and a group of excellent players who can change the game with just one solid play.

So, you are probably sitting there, wishing that I would get on with it. You already know who I am going to pick, just by the last 6 paragraphs. Look at it this way Ė everything that I said about the Oilers, everything that they have going against them this time around... they had it all going against them in each series up to this point. And they still won.

PREDICTION: Oilers in 6. (Sorry, Mike)

IN CLOSING:

Davis: Weíve had 1306 games of fantastic hockey this season, and there is only going to be 7 more (at the most). A lot of what has gone on this season has been remarkably unpredictable... However, there is one thing that is an absolute guarantee: The best hockey of the season will be played over the next 14 days. At the end of it, one of 2 things is going to happen. Either Mike will get so wasted that he canít remember the party for 3 months after, or there wonít be enough Kleenex in the world to dry his eyes.

Sawaryn: Man, you know it. Especially after game 1, itís either going to be the miracle of miracles to see us win, or itís going to be depression city wondering what might have been with Roloson. For the preview crew, this is Mike Sawaryn saying enjoy the finals, Go Oilers, and get well soon Rollie.

Mike Sawaryn (mikesawaryn@hotmail.com)
Bob Davis (bestlurker@gmail.com)
Matt Ederer (mattederer@hotmail.com)