Team Analysis: England
by The Football Braintrust (Soccer)
Posted on June 10, 2006, 8:56 AM

The Editor:

To mark the beginning of the World Cup, for those living in England (and for those not, count yourselves unlucky for every reason but...) the best alternative to Ian Wright's girlish chuckle, Alan Shearer's unevenly applied fake tan and Alan Hansan's obsession with midfield pretty boys, and, most of all, all the juvenile opinions therein, the Sports Oratory's most cerebral minds have gathered once again, to analyse, dissect and fellate a different World Cup team everyday.

To get us under way, is a dissection of the team who have just beaten Paraguay 1-0, and blamed their poor second-half performance on the weather, clearly devoid of the Aztecs philosophy that the Sun is an entity to worship, not cowardly fear and blame willy-nilly. The Sun, like all things, has feelings too, and next time David Beckham opens his thinly-formed lips thinking of somebody or something to blame for he, his manager's and his team's own short-comings, he should bare that brutal truth in mind... Enough of I, the naturally bronzed and increasingly eccentric hostess, it is now time for Paul Stone, a man so devoid of history, upon hearing the word Aztec, immediately casts his mind back to his favourite level in the Crystal Maze.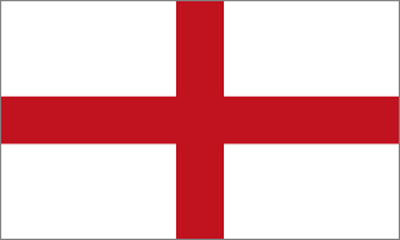 Analysis of:




England



The Squad: Paul Robinson (Tottenham), David James (Manchester City), Robert Green (Norwich); Gary Neville (Manchester United), Rio Ferdinand (Manchester United), John Terry (Chelsea), Ashley Cole (Arsenal), Sol Campbell (Arsenal), Jamie Carragher (Liverpool), Wayne Bridge (Chelsea); David Beckham (Real Madrid), Michael Carrick (Tottenham), Frank Lampard (Chelsea), Steven Gerrard (Liverpool), Owen Hargreaves (Bayern Munich), Jermaine Jenas (Tottenham), Stweart Downing (Middlesbrough), Joe Cole (Chelsea), Aaron Lennon (Tottenham); Wayne Rooney (Manchester United), Michael Owen (Newcastle), Peter Crouch (Liverpool), Theo Walcott (Arsenal).
How Qualified: 1st in UEFA Group 6
World Ranking: 10
Previous Appearances: (11) 1950, 1954, 1958, 1962, 1966, 1970, 1982, 1986, 1990, 1998, 2002.
Coach: Sven Goran Eriksson
Best performance: Winners 1966
Expected Line-up: (4-4-2) Robinson, Neville, Terry, Ferdinand, A.Cole, Beckham, Lampard, Gerrard, J.Cole, Owen, Crouch


Paul Stone:

So a nation expects...again. It was supposed to be our turn in 1998, the pyramid system of former winners even said so! England didn't read the script though, and lost to Argentina on penalties after David Beckham got sent off, and he was turned into public enemy number one for the next couple of years.

Then in 2002 England went to Korea with high hopes, but a gutless performance against 10 men Brazil in the sweltering heat and a freak goal from Ronaldinho put paid to any chances there. This time Eriksson took the flack, as well as goalkeeper David Seaman. Thanks to that goal we'll always have the joke about "lobbing seaman from 40 yards".

Is 2006 any different? As somebody who usually treats the English team with great apathy, I say it will be different. England now have world class players in defence, midfield and attack, perhaps even in goal. A lot of these players played in Japan and Korea 4 years ago, and have grown together since then. Players like Gerrard, Terry, Lampard, Ashley Cole, Neville and Beckham all have that 4 years extra experience, and have improved as players.

Goalkeeper Paul Robinson has shown great development, and Spurs fans take great pride in having "England's number 1". Across the defence there is a great deal of experience on both the international and the European stage, and Sven will certainly be happy with his starting back 4.

In midfield the individuals are perhaps the best midfield in the world on paper, but they must learn to play as a team and work together. Their styles of play need to mesh together if England are to have any chance. All of them are capable of goals, and can run a game with consummate ease if they play to their potential. Gerrard is really stepping out as one of the top players in the World right now, winning the PFA award and then winning the F.A Cup single handedly.

Up front, England again have a top scorer in Michael Owen, he may take some flack but his goal scoring record speaks for himself. His fitness however is an issue, just like it is with Wayne Rooney. Rooney is due to undertake his scan today (7th June) to decide if he can play in the World Cup, but it seems he may well be able to play the knockout stages. Peter Crouch has shown great improvement and will likely have a big impact, particularly against South American teams. However the question is still there on whether he had the class to compete at this level.

England's starting eleven can compete with anybody in the worlds, but they have so far not proven that they can perform on the big stage.

Beyond the starting line up though, problems start to emerge. The lack of depth in goal is frightening, and if Robinson gets injured or sent off, then there is ZERO chance of England winning the World Cup with calamity James in goal. In defence, whilst Bridge and Carragher are both decent players, Sol Campbell has been absolutely woeful for a good 18 months now, and his selection is based on experience and reputation as well. An absolute joke if he plays a second of the tournament.

In midfield, Sven has gambled and brought in a couple of impact players on the wing like Downing and Lennon. They played against Jamaica and Belarus, but neither have had the opportunity to play against World Class competition. Does anyone think that with 20 minutes to go Sven will bring in Aaron Lennon or Stewart Downing into England's star studded midfield against Germany, Brazil or Argentina when we need a goal? Of course he won't. You then look at players like Hargreaves and Jenas, who add absolutely NOTHING to the squad, when they have players who can already do their jobs in a superior manner.

Up front, only 4 strikers have been named, with 2 of them not fully fit, and with another not having played a second of Premiership football. It's a good job Sven is leaving after the World Cup, because he has delivered the ultimate slap in the face to strikers like Defoe, Beattie, Bent, Ashton and so on who have been playing in the Premiership, fighting for the England team, only for it to be given to an unproven rookie.

Theo may end up being the next Pele for all I care, but in naming JUST four strikers, taking someone with zero experience is a complete joke. If England are going to win the Cup, they will certainly have to have a measure of luck when it comes to injuries and suspensions.

If Sven can have England play attacking, free flowing football as they did against Argentina in a friendly recently, then England have a great chance. However in 2002 and 2004, Sven continually got it wrong by trying to hold onto leads, sitting far too deep, and the players must also take responsibility for "choking" on the big stage.

However, with so much added experience, with Sven leaving and perhaps being willing to take more chances, will England with one of the best teams in the World, actually reach their potential and win the World Cup? In my view, they have as good a chance as anybody, but I wouldn't want to be one of those 23 players out there now, with the unbelievable pressure being heaped on them. The whole country has gone World Cup crazy, and the fans will settle for nothing less than England coming home with the Cup.



___________________________________



The Editor



World Cup Week at the Sports Oratory



Gathered, like a crowd of besmirched nuns on the valleys of the apocalypse, you and your perverted eyeballs can sit back and enjoy what's about to unfold. Over the coming few days, this is our schedule:

Saturday - Argentina
Sunday – Mexico
Monday - Italy
Monday - Australia
Tuesday - Brazil
Wednesday - Germany
Wednesday - Spain
Thursday - Holland
Friday - Memories of the World Cup
Saturday/Sunday - Predictions

This, of course, is subject to change. If I wake up one morning after having mystical nightmares about how posting the analysis of Brazil will begin a chain reaction of events that will eventually culminate in the resurrection of the bubonic plague in a small village in Tibet, I will, with all my good taste, post something else and hope for the best.