Team Analysis: Mexico
by The Football Braintrust (Soccer)
Posted on June 12, 2006, 4:58 AM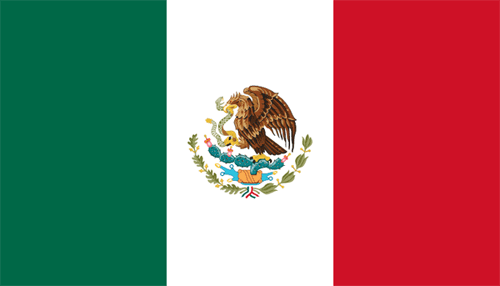 Analysis of:




Mexico



The Squad: Guillermo Ochoa (America), Oswaldo Sanchez (Guadalajara), Jose de Jesus Corona (Tecos); Jose Antonio Castro (America), Rafael Marquez (Barcelona), Claudio Suarez (Chivas USA), Ricardo Osorio (Cruz Azul), Francisco Javier Rodriguez, Carlos Salcido, Gonzalo Pineda (all Guadalajara), Mario Mendez (Monterrey); Pavel Pardo (America), Andres Guardado, Rafael Garcia (both Atlas), Gerardo Torrado (Cruz Azul), Ramon Morales (Guadalajara), Luis Ernesto Perez, Jesus Arellano (both Monterrey), Zinha (Toluca); Jared Borgetti (Bolton), Francisco Fonseca (Cruz Azul), Omar Bravo (Guadalajara), Guillermo Franco (Villarreal, Spain).
How Qualified: 1st in CONCACAF
World Ranking: 4
Previous Appearances: (12) 1930, 1950, 1954, 1958, 1962, 1966, 1970, 1978, 1986, 1994, 1998, 2002.
Coach: Ricardo La Volpe
Best performance: Winners 1966
Expected Line-up: Sanchez, Suarez, Marquez, Castro, Osorio, Salcido, Pardo, Zinha, Pineda, Borgetti, Bravo.



Shane:

With its huge population, rich footballing tradition, and boasting perhaps the strongest domestic league in the Americas in terms of depth, Mexico are being billed as many pundits "Dark Horses" for this year's competition. Consistently ranked in the top 10 of the FIFA rankings, Mexico finally seem to be in a position to live up to that billing this time around. Impressive winners of a group containing Italy and Croatia in 2002, Mexico lost their nerve and their discipline in a surprise defeat to the USA in the second round. They recovered to win the Gold cup in 2003 and were highly impressive in the Confederations cup of 2005 defeating Brazil and only bowing out to Argentina on penalties.

Chain-smoking Argentine coach Ricardo LaVolpe is in charge of the team and his reign has been a hugely controversial one. Despite spending over 20 years in Mexican football, his appointment was met with the same sort of nationalistic doubts we have seen regarding the England managers position in recent times. An abrasive character, he commented after a 2-0 qualifying defeat by the USA in 2005 that: "The U.S. is a small team," before adding "They play like my sister, my aunt and my grandmother." He also has had a stormy relationship with a distrusting Mexican media, recently erupting at a press conference by declaring: "You know nothing about football, nothing. Don't break my balls between now and the World Cup,"

The main reason behind the press' distain for LaVolpe is his decision to draft non-Mexican players into the squad in place of Mexican born favourites. While the call-up of Zinha, a talented Brazilian born player who has resided in Mexico for over 9 years caused controversy, the call-up of Argentine born Guillermo Franco in place of national hero Cuahtémoc Blanco caused a national outrage. While an outsider can see that Blanco –now 33 years of age- is clearly past his best and that Villarreal striker Franco – A player in the mould of a James Beattie or Angelos Charisteas- adds the physical presence needed against European teams, the decision has outraged the Mexican public. Many have even stated that they would rather lose as 11 Mexicans than win with this team lead by a foreigner.

Despite this tumultuous build-up, this Mexican team has the talent to do very well. Perhaps even more fickle than their European counterparts, an opening win against Iran would silence the doubters and qualification along with Portugal should be achieved without too many problems. Facing a potentially daunting second-round match against a team from the group containing Argentina and The Netherlands, Mexico may go no further than they did in 2002, or they may well be a team to shock one of the powers of World football. The key-player is undoubtedly Barcelona defender Rafael Marquez. Deployed as the spare man in a back 3, Marquez plays a "libero" role not unlike the role Daniel Passarella played for Argentina in the 70's and 80's. It is from this position that Marquez plays as a deep playmaker rather than a stopper as he is used at Barcelona due to the talents of Xavi Hernandez. In Jared Borgetti they possess as good a header of a ball as there is in the tournament and the midfield plays a very economical, possession-based game. The defence is mean and won't give too many goals away and the goalkeeper Oswaldo Sanchez is in the form of his life.

Mexico almost certainly won't win this tournament, but if you are looking for a team to emulate the performances of Senegal, Turkey or South Korea from 2002, this could be the team to look out for. Technically very gifted, and capable of winning any game 1-0 by keeping the ball in a fashion that you would not see from most Northern European teams, Mexico have the tools to achieve the Quarter finals and beyond with a bit of luck. Discipline and propensity to concede goals at free-kicks and corners may yet be their downfall.