Team Analysis: Portugal
by The Football Braintrust (Soccer)
Posted on June 24, 2006, 5:33 AM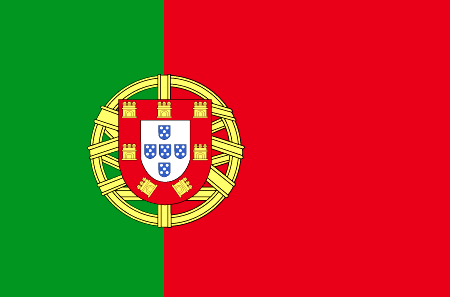 Analysis of:




Portugal



The Squad: Bruno Vale (Estrela Amadora), Quim (Benfica), Ricardo (Sporting Lisbon); Fernando Meira (Stuttgart), Miguel (Valencia), Marco Caneira (Sporting Lisbon), Nuno Valente (Everton), Paulo Ferreira (Chelsea), Ricardo Carvalho (Chelsea), Ricardo Costa (Porto); Deco (Barcelona), Petit (Benfica), Costinha (Dinamo Moscow), Cristiano Ronaldo (Manchester United), Hugo Viana (Valencia), Maniche (Chelsea), Tiago (Lyon), Simao Sabrosa (Benfica); Helder Postiga (St Etienne), Luis Boa Morte (Fulham), Luis Figo (Internazionale), Nuno Gomes (Benfica), Pedro Pauleta (Paris St Germain)
How Qualified: 1st in UEFA Group 3
World Ranking: 7
Previous Appearances: (3) 1966, 1986, 2002.
Coach: Luiz Felipe Scolari
Expected Line-up: (4-2-3-1) Ricardo; Ferreira, Carvalho, Meira, Miguel; Maniche, Costinha; Ronaldo, Deco, Figo; Pauleta.

Kris R.:

Portugal entered the World Cup in an extremely enviable position. Few nations are coming in on the back of such a dominant display in qualifying pre-tournament, while in Group D only Mexico presented any sort of threat to finishing top of the pool. Now that Portugal have advanced to the next stage, they have to be considered as serious challengers to becoming world champions. Despite being perennial underachievers, under Luiz Felipe 'Big Phil' Scolari, the Portuguese have managed to capitalise on the extraordinary talent at their disposal and emerge as a genuine power in world football. The 2002 World Cup was an absolutely disastrous showing which saw them lose to both South Korea and the USA on the way to elimination in the group phase. They recovered from this by reaching the final of the 2004 European Championships in their home country where they were eventually defeated by Greece. In qualifying for this tournament, they swept aside Russia, Slovakia and others with absolute ease, even thrashing the Russians 7-1 in a memorable performance.

Portugal will line up in a unique 4-2-3-1 formation which has ably served them over the past half-decade. In goal, Sporting's eccentric showman Ricardo will wear the number one shirt, much to the disgust of his many detractors in the Portuguese press. Despite often being lambasted for his erratic nature, he is nothing short of brilliant on his day and has proved the difference between victory and defeat many times in the past. The defence looks reasonably solid, although this is certainly not where Portugal's greatest strength lies. Chelsea's Ricardo Carvalho has emerged as his nation's premier central defender and will likely by partnered by Stuttgart's Fernando Meira after regular first-choice Jorge Andrade failed to recover from injury in time. Porto's Ricardo Costa and Sporting's Marco Caneira will provide adequate support. Out wide, Scolari can call upon two of Europe's best fullbacks in Paulo Ferreira of Chelsea and Miguel of Valencia, while Everton's Nuno Valente is a stable option on the left. In the Portuguese system, every player has an attacking role so the wide defenders will be also expected to get forward as much as possible and support the wingers in attack.

Scolari's use of two tough-tackling holding midfielders is imperative to the success of his system. Maniche and Costinha are entering their third major tournament together, having also served together at Porto for years. Both men are excellent ball winners, while Maniche has one of the most dangerous long shots in world football. Scolari is spoilt for choice here as Petit and Tiago are outstanding deputies who can be called upon at any moment to contribute in their own way. With two players dominating the middle of the pitch, the more creative players are allowed almost total freedom in attack. Deco is the lynchpin, pulling all the strings in midfield and linking his team mates together. He'll drift around the park and support Pauleta where possible, as well as offering another threat from dead balls. While Ronaldo and Figo will draw more attention with their more flamboyant style, it is Deco who is central to Portuguese success in this tournament.

Portugal's greatest threat comes from out wide, where Luis Figo and Cristiano Ronaldo are supported by Simao, Hugo Viana and Luis Boa Morte. Ronaldo is as talented a youngster as there is in world football. He has the pace, strength and skill to destroy defences at will and his delightful array of tricks makes him a crowd favourite. On the other flank, Figo will certainly try and leave his mark in what will certainly be his international swansong. As the premier and only remaining player of the "golden generation" of Portuguese football, much is expected of Figo in the tournament. Simao has had an outstanding season for Benfica and scored some sensational goals in qualifying, as well as adding some more pace out wide if Figo starts to tire.

While the defence is solid and there are strong options up front, it is clearly in midfield that Portugal will cause the biggest problems for opponents. Scolari has found an almost perfect balance of flair and work rate, combining slick passing with tenacious tackling and sublime skill with tireless commitment.

Up front, Pauleta will enter the tournament on the back of his best ever season at club and international level. During qualification he passed the legendary Eusebio's scoring record for Portugal, while he has been in irrepressible form for Paris St Germain. His failure to deliver in big tournaments though remains a major concern and it is here that one of Portugal's biggest worries lies. Nuno Gomes and Helder Postiga offer more than capable support however, so if Pauleta falters he can be replaced by or partnered with either man to great effect.

Although Portugal have been favoured with a dream group, from the knock-out stage on it gets quite nasty. They will now face the Netherlands, with the possibility of facing England if they should advance to the quarterfinals. However, if anyone can drive this team to success though, it is Scolari. After winning the World Cup with Brazil in 2002, he nearly guided Portugal to European victory in 2004. His bullish attitude and extraordinary technical ability makes him the ideal man to lead the Portuguese to glory. While there are others who come into the tournament looking stronger, this is a team not to be underestimated.